Posts: 4
Spent yesterday at the Wargames Foundry venue outside Newark playing a bloody big game of To The Strongest with Essex Boy, Goat Major and Word2Dave of the LAW Forum. Great game. Great fun. Good beer and curry afterwards. Lots of pics on my blog:
http://blog.belisarius.org.uk/2016/11/to-the-strongest-newark-12112016.html
And some tasters: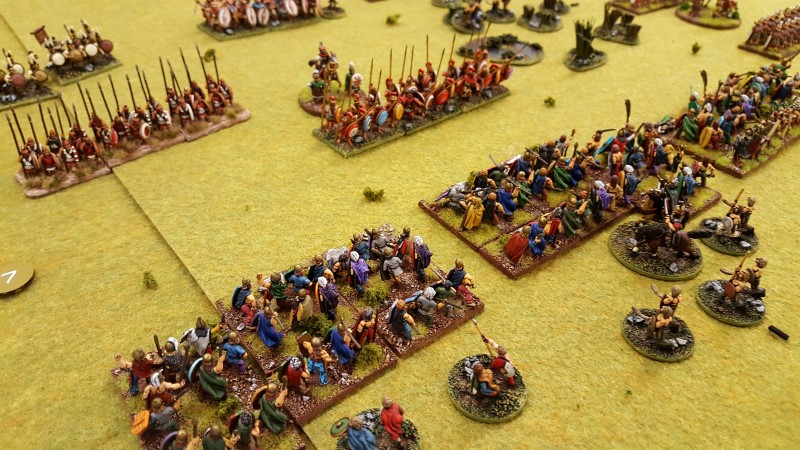 And a big thanks to Dave(W2D) and Simon(Goat Major) for putting all the work in on the lists and Iain (Essex Boy) for providing his usual entertainment! We used the orignal Polybian list but got a few things wrong so not sure the Romans worked as they should. I hope to set my little table up with a 10cm grid to play around while I still have the figures out!
Andy